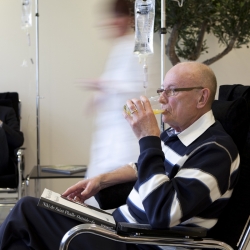 Prevention is better than curing
In order to feel good about yourself, it is important that you are healthy and that you stay that way. But how is your state of health actually? At Dr. Keulen Kliniek, we offer you clarity quickly.

You come to the Dr. Keulen Kliniek if:
you wish to know how your state of health really is;
you wish to know how to avoid certain health risks;
you wish to know how to increase your vitality and ability to cope with stress.
Medical prevention pays off. You will notice this straight after a visit to the Dr. Keulen Kliniek.

Which examinations do we advise?
The Dr. Keulen Kliniek has put together a number of examination packages, suitable for different ages and lifestyles. In case of a specific question, you can, of course, choose one or two separate examinations. The examination possibilities are virtually unlimited. A team of experienced doctors and professionals is at the ready for you.

You wish to make an appointment?
Call Dr. Keulen Kliniek Schimmert: tel. (+31)(0)45-4041111
Call Dr. Keulen Kliniek Tilburg: tel. (+31)(0)13-4685900